I get asked all the time about what I take with me while I travel, or what I use on a daily basis for this blog. So I'm going to share all my favorite travel gear and necessities!
Electronic Travel Gear!
MacBook: I could not do anything at all if I did not have a laptop. This lets me write my posts and edit my photos/videos. I have the 12″ MacBook in rose gold because, everything is pretty in pink. Seriously though, this thing is so light, small, and thin! Its perfect for traveling, and it has enough power for everything I need.
External Hard Drives: This is super important when you take as many pictures as I do, if I were to leave them all on my computer, well it would die. Its just impossible for it to store thousands of photos and run at its best capability. This is the my passport portable hard drive.
Portable Chargers: I have several of these I keep with me. Most I got from Target in the dollar section they have at the front. They can't  charge for very long because they are cheaper ones. If you're looking to invest in a good portable charger everyone says Belkin is a great brand so ill link that for you.
Cameras and Such Travel Gear
Gopro: I recently Upgraded to the Hero 5 which is a great camera! Its waterproof by itself and shoots in 4k. Its great for action shots. Previously I was using the Hero 3+.
Canon Rebel T3i: This camera Canon T3i is GREAT if you don't have the money for something pricier. Just invest in some really good lenses since you can always switch those to a better body if you decide to upgrade.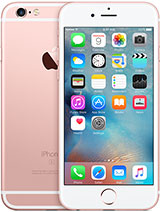 iPhone 6s: I take sooo many photos with my iPhone 6s that people assume are taken with professional cameras! Plus checking my email and social media on the go is a must. The new iPhone 7 has an even better camera as well that would be great if you didn't want to invest in a DSLR.
iPad mini 4: I know, I have a MacBook and an iPhone so why do I need an iPad? Many times I need to be on my iPad and computer at the same time for editing photos or doing research while
I'm writing. It also has a bigger screen then my phone for playing games on flights….  I also use it to FaceTime my family A LOT while I'm working. Speaking of family, check out my moms blog, she's on a 3 month trip through Europe with 3 of my siblings. (shameless family promotion)
Adapters: The worst thing is showing up in another country only to realize you can't plug anything in… (yes I have done this *face palms*).
Luggage and More Such Travel Gear
Carry on: Honestly I prefer only carry on and a backpack. Checked luggage always creates problems for me and I just like having my stuff with me, cause its mine. I recently bought the cheapest carry on I could find because I really needed one and didn't have money… always the case in my life. Its actually done so well though! Its been banged, thrown, dragged, overly stuffed, and through 7 countries. Currently on its way with my sister for a 3 month trip. Best $40 I ever spent ha!
Backpack: Im currently looking for a new backpack to hold all my camera gear without breaking stuff. Im currently using my target backpack I've had for about three years now. Proof that things don't always have to be expensive to be good quality.
Skincare: I have a few holy grail products I NEVER leave without. I have to have lip balm at all times! My favorite is Smiths Rose and Mandarin Lip Balm.
I use Mario Badescu Facial Spray with Aloe and Rosewater.
For makeup I use Origins SPF 40 Ginzing tinted moisturizer. Those three are my most favorite products in the whole world and I recommend them to everyone!
Besides all that I pack clothes and such ;)… If you want to know other details about what I bring, comment down below. Im looking into new travel gear as well right now because I always like having the absolute best stuff for what I do with me. What travel gear do you use?
This post does contain some affiliate links, however it cost no extra to you while giving me a small commission to help write this blog! I would never recommend anything I did not truly believe in or use myself. Do not buy these products if you feel they are not a good use for you personally.